3 Innovative Name Badge Ideas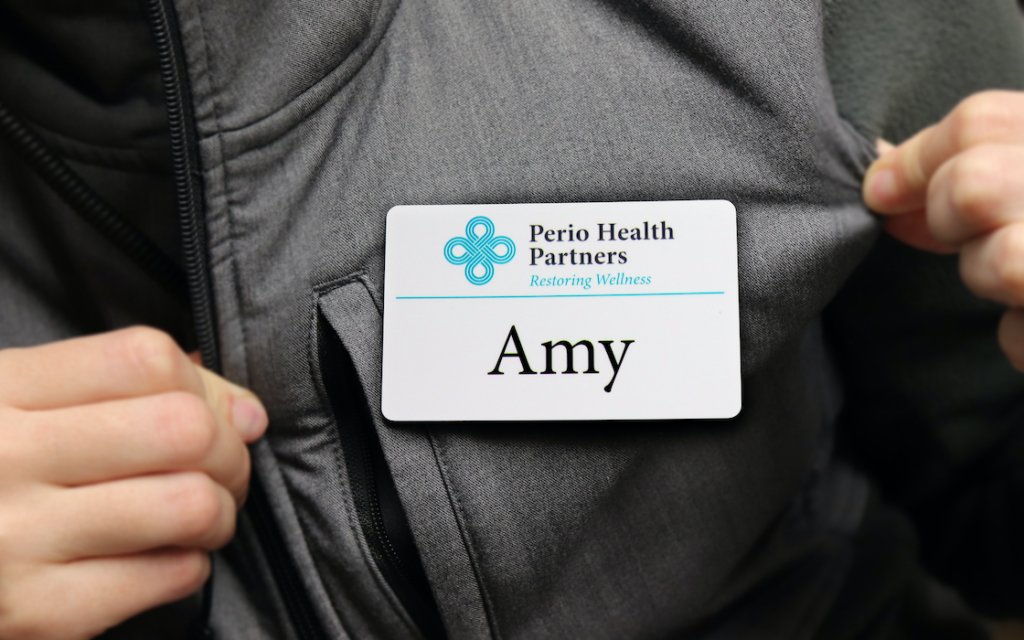 Why does your health care center need name badges?
Many hospitals and healthcare centers already require their staff to wear name badges, and for good reason. Name tags can be an effective way to reinforce your brand image and experience. It's not only an important security measure to take, but it also allows for a creative way to connect to your patients as well as help your providers or team members live the brand with minimal effort.
A name tag or badge is another touchpoint that your patients and team members see every day all day- most of the time you're likely to not remember them, however, if you're patients are sensory, fearful, or anxious about the time together, your name tag and how creatively it represents the brand can allow the patient to connect with the provider and feel as ease right away.
Considering a customized name badge will not break the bank and can help your center or clinic stand out from others and form a connection immediately.
Here are three ways to get creative with your badges.
1.    Branded name tags or badges can create a more seamless experience for visitors and patients at your facility. The name and logo of the hospital or healthcare center can be prominently featured on all name badges for a cohesive look and feel.
Add your brand essence or tagline to your badge. Preferably under the logo, as seen below as a secondary message. Your brand essence or that one big idea should be placed everywhere, including your name badge. Since this is one of the first points of contact you have with a new patient – this is critical to developing a strong brand connection.
2.    Use the badges as a conversation starter but add some bling to your tags or badges.
Considering adding badge stickers to expand the brand values. Adding badge stickers that enhance your badge, like here! You can correspond the sticker words with the brand personality words or favorite topics of the month! The ideas are endless and simple.
3.    Select a material for your badges that stands out. Consult with your brand advisor on which materials would most align with your brand and the message you're trying to convey to your patients.
Pleasant, eye-catching name badges can help patients quickly establish trust with providers. Today, name badges can be made in a range of high-quality materials and finishes, including interchangeable badges that are framed within plastic windows; or look for badges that feature engraving or screen-printing for a special touch.
Remember, pleasant, eye-catching name badges can help patients quickly establish trust with providers. Name badges exude professionalism and are a perfect complement to required uniforms. We know from experience that patients and customers will appreciate and feel assured by this level of detail and professionalism.
Let's get in touch today so we can come up with an effective branded solution, talk about why name badges might make sense for your practice, and how we can help you get started.
---
---