Impact of Brand Voice in a Healthcare Setting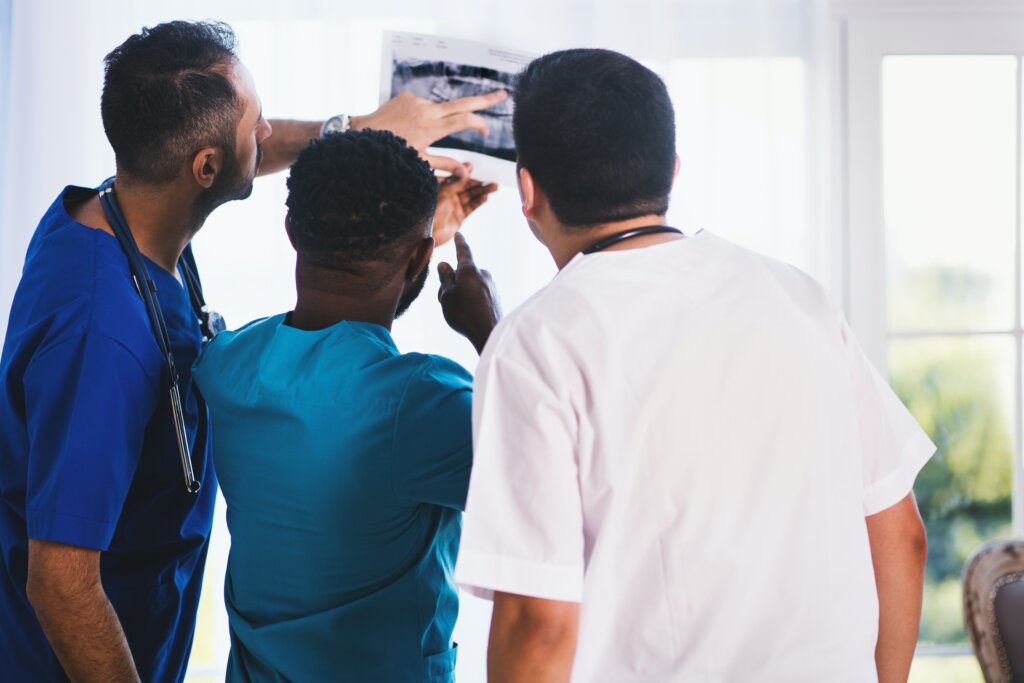 What is the ideal brand voice? Does such a thing exist? How does it function in a healthcare setting?
When working with a private practice recently, a major opportunity we addressed early on was how to ensure unity of the brand's voice and tone. The owner and doctor compared this endeavor to being in one movie: we all have our individual roles but, in the end, we're creating one large production. To best represent ourselves, we need to deliver a consistent experience to our patients from the moment we connect.
During the strategic brand process, we noticed several areas for improvement. Among them was the need to secure a brand voice that could convey a wide range of emotions, bridging from early excitement and welcoming, to comfort and ease, to a tone more direct and procedural. The recognition of this opportunity to define the patient experience allowed us to carefully craft more effective words and themes, as well as a process to know when each is most appropriate. 
The true magic happens when everyone in the practice, center or health system utilizes the same words or phrases to ensure the optimal consistent customer experience. Further, this formalized brand voice can also help the practice or health system stand out in ways that couldn't have been done otherwise.
An effective brand voice – particularly in the healthcare setting – creates confidence, reassurance, and resolve in prospective and current patients.
Confidence

 in the experience of the service line or expertise of the specialist being featured.

Reassurance

 that we understand the condition or disease and will navigate patients and families through treatment with care.

Resolve

 to make an appointment or seek more information about a service, specialist, or symptom.
A well-conceived brand voice and tone leveraged at the right time can spark engagement that connects consumers to the health information or service they need in a clear manner. Like a functional and eye-catching landing page, tone of voice paired with the right content can transform utilitarian information into an engaging and memorable moment.
The ideal brand voice
The ideal brand voice, like the ideal healthcare professional, will comfortably express a range of emotions, from a sense of humor to a sense of compassion.
Is your tagline or verbal identity a variation of the tired cliché, "Dedicated to providing the highest level of care to the communities we serve," or something similar? If so, we can help.
In our work with healthcare organizations, we've seen that otherwise competent and trusted healthcare organizations struggle to differentiate themselves, and usually haven't staked out their corner of the industry. When you do plant that flag and your message comes through every marketing channel your health system uses, everyone benefits:
The organization and everyone who works there,

by being part of an organization with a well-differentiated and clearly positioned brand.

Content creators,

 who will spend less time figuring out how to say something and more time crafting effective content.

Service line marketing managers, 

who can develop effective and cohesive communications with fewer revisions and disconnects throughout the approval process.

Patients,

 who can make better and more informed choices about their healthcare options—and feel more confident about the choices they make.

HCPs (health care practitioners), 

who can take pride in marketing communications that project clinical authority without sounding cold or canned.
The development of a brand voice does not need to be limited to consumer products and goods – people respond to a strong message and confident delivery. Healthcare is an industry that thrives on the assurance that comes from a consistent tone.
If you need help to translate the wonderful work you and your organization accomplish, begin with your ideal patient/employee/partner experiences and we can build from there.
Looking for other ways to stand out. Check out the other blog post on Waiting Room ideas to improve patient experience. 
. 
---
---