Internal Branding – Start from within!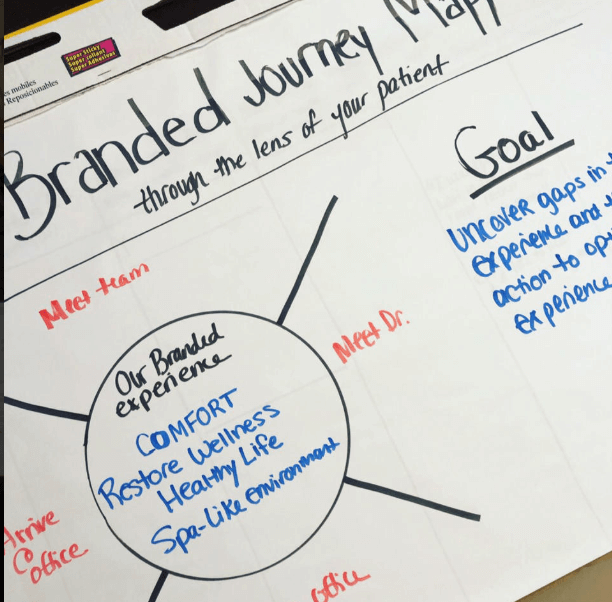 Great branding starts within; within the organization, within our employees, within our leaders. A great brand is uncovered and begins and ends every day with your employees.
Some studies show that less than 30% of employees believe in the brand that employs them. So, at any given time, 70% or more of the people tasked with serving a customer base are at best indifferent and at worst dismissive of the brand.
I recently brought a team through a series of brand workshops over the course of a few months. Each workshop built off of the one before. They were all centered around one crucial point – the Brand Strategy. Looking for how to build your brand strategy, refer to my blog titled, #1 essential tip to build a strong company.
Introducing the brand 101
The first workshop was an introduction to the brand they helped create along with an updated identity system so that they could become familiar with the brand and all it's moving parts. There were quizzes throughout the workshop.
Choosing and using the right words
The second workshop was a communications workshop. Here are brainstormed what words, phrases, and tone we should use when speaking to the customers and each other in the office based on our brand. This challenged the team to reflect, become more aware and when to stop and think – how we can do this better as a team? How can we live this brand with our words and tonality?
Building the right experience to reinforce your brand
The third workshop was a branded touchpoints mapping workshop. (Where all three workshops come together.) Using the communication guide from workshop II and the brand strategy from a workshop I, we could now draw our customer journey map with the intention of creating our brand.
The entire point of the journey-mapping process is to uncover gaps in the user experience and then take action to optimize the experience from a brand perspective. We brought the keywords from the brand strategy and used them to anchor our ideas so that any idea we came up was in alignment with our brand.
What made each of these workshops successful?
•  A team and leader that was willing – A team that is willing to look beyond the everyday tasks and look within to see how they could do better.
• Leveraging the brand strategy as the internal compass at all times, with every touchpoint. All ideas were sought through the lens of our brand making our ideas sync and sound.
•  Ownership and accountability – The team took ownership and we assigned ownership during the workshop for each updated tasks during the touchpoints workshop.
Many CEO's want the best for their people and organization but lack in the expertise of understanding how to get there. The best brands from Wegmans to Patagonia put their people first and have a brandfirst mentality and approach to culture building and brand building, holistically.
After the workshops, the team experienced these four results due to building the brand from the inside out.
• Building trust with customers and co-workers alike by taking ownership of the brand
•  Creating consistency in team communication and workflow by 39%
•  Creating experimental bonds that build trust between leadership and the team
•  Cultivating awareness of care for the customer in the daily processes to increase efficiency
The best way to be successful with workshops that include investing in your people is if you've clearly defined what you want to be known for – you have it written down – otherwise, you're wasting precious time, money and shooting at things in the dark hoping something will stick.
Not only do the workshops play an important role in introducing these ideas, but they are built into their systems and processes so that scaling and hiring become less about the job and more about the person their passion and purpose it holds.
The potential is endless when it comes to your brand and your organization. When we work and lead with values in mind we can reduce complexity, struggle and stress at work. Our organization's values and our own – providing they are compatible – offer us a reliable and guiding foundation which we can use to orientate ourselves, our aims and our decisions.
How will you start to build your brand from the inside out?
---
---