Let Customer Reviews Drive Your Conversions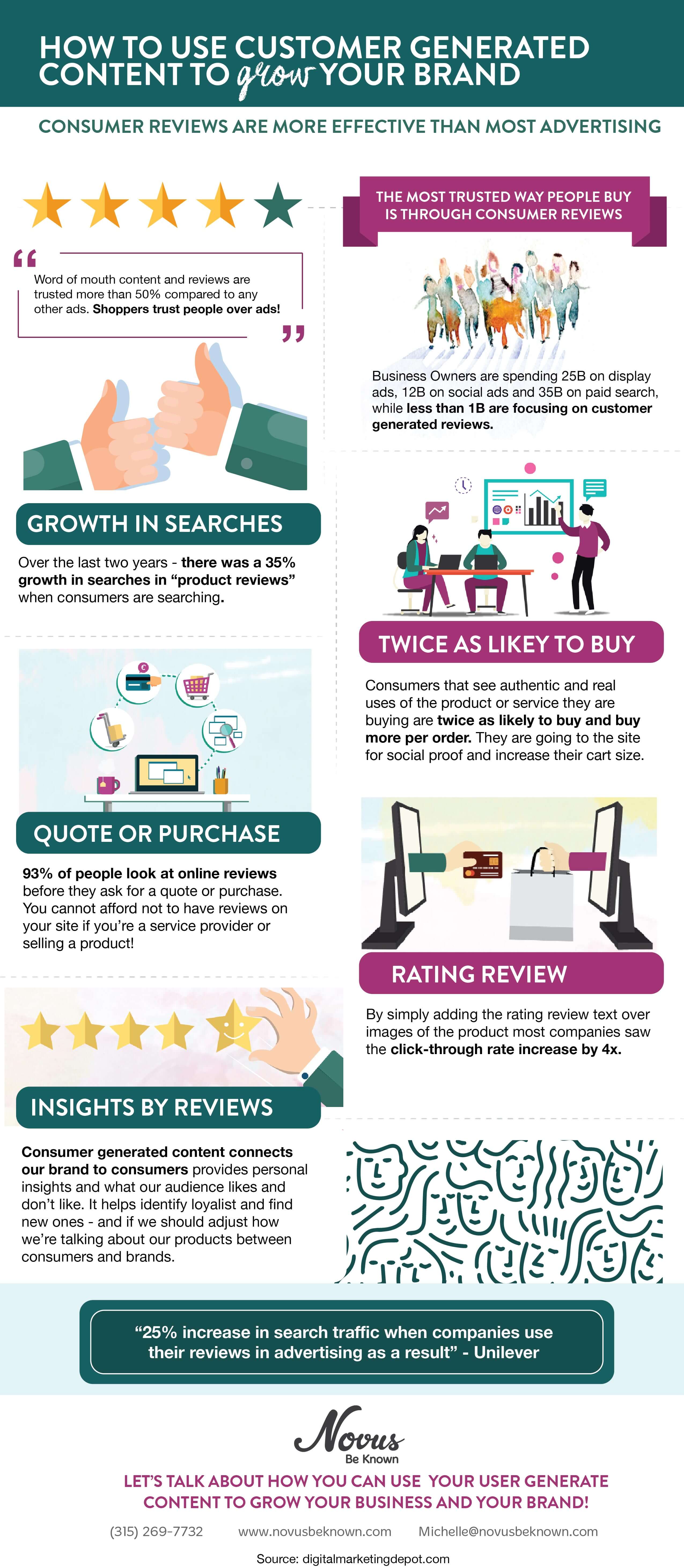 Let Customer Reviews Drive Your Conversions
HOW TO USE CUSTOMER GENERATED CONTENT TO grow YOUR BRAND
CONSUMER REVIEWS ARE MORE EFFECTIVE THAN MOST ADVERTISING
Word of mouth content and reviews are trusted more than 50% compared to any other ads. Shoppers trust people over ads!
THE MOST TRUSTED WAY PEOPLE BUY IS THROUGH CONSUMER REVIEWS
Business Owners are spending 25B on display ads, 12B on social ads and 35B on paid search,
while less than 1B are focusing on customer-generated reviews.
Over the last two years – there was a 35% growth in searches in "product reviews" when consumers are searching.
Consumers that see authentic and real uses of the product or service they are buying are twice as likely to buy and buy more per order. They are going to the site for social proof and increase their cart size.
93% of people look at online reviews before they ask for a quote or purchase. You cannot afford not to have reviews on your site if you're a service provider or selling a product!
By simply adding the rating review text over images of the product most companies saw the click-through rate increase by 4x.
"25% increase in search traffic when companies use their reviews in advertising as a result" – Unilever
Where to use your reviews in your marketing strategy
•  You can place the reviews on the page with the product it's highlighting to build loyalty and trust.
You can use the testimonials about the product or service in the description so that people will find your product or service quicker.
Scotch did this for a pair of crafting scissors. They used real-time terms from real customer reviews and saw a direct impact of finding and purchasing the product.They saw continued to see the sales increase month to month over the year.
•  One company saw the click-through rate on its website increase by 4x. How people were talking about their product/services trigger others to go out and find more about the business.
How do you use the word of mouth content to reinforce the word of mouth and build brand advocacy?
Consumer-generated content connects our brand to consumers, provides personal insights and what our audience likes and don't like. It helps identify loyalist and find new ones – and if we should adjust how we're talking about our products between consumers and brands.
Let's talk about how you can use your user-generated content to grow your business and your brand!
Source: DigitalMarketingDepot.com Click here to watch the webinar.
---
---