Three ways to build brand loyalty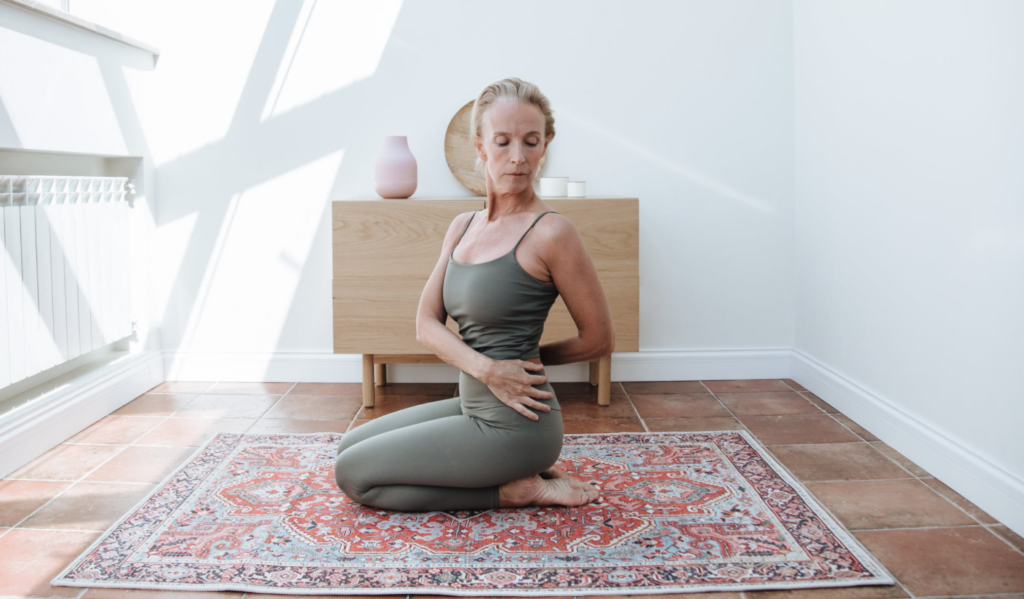 How Lululemon created a category of one
Three ways to build brand loyalty. Becoming a Category of One is how the most extraordinary healthcare and wellness organizations and practices set themselves apart by focusing on differentiation and thus evolving into a category their own. Part of becoming a beloved brand and a category of one relies on building brand loyalty.
Differentiation comes from a company's ability to deliver superior value to their customers – think Apple, Coca-Cola, Disney, or Tesla. But there is no one-size-fits-all approach to obtaining this standout success. You must determine your company's own path to delivering truly unmatched value to would-be customers in order to outpace competition so drastically you create a new category.
If you are familiar with the term "athleisure", you can thank Lululemon for making this a household term. Since its inception, Lululemon has sought to be more than just a workout clothing and gear store.
In their own words, they "wanted to create a community hub where people could learn and discuss the physical aspects of healthy living, mindfulness and living a life of possibility. It was also important for us to create real relationships with our guests and understand what they were passionate about, how they liked to sweat and help them celebrate their goals." Before Lululemon, athleisure didn't exist.
When Chip Wilson first opened the first Lululemon in 2000, the sportwear market had been dominated for years by the likes of Nike, Adidas and Under Armor. There was no way a new business was going to be able to make a dent in that market. Instead of joining the already crowded sportswear market, Lululemon made their own market, exploiting "the law of category"—choosing to be the first in the category of their own choosing rather than the last in someone else's.
Along with creating their own category with clothes that perform well in the gym but look great outside the gym, they've also fostered community over market segments. The brand's focus on community is at the core of their brand and fosters brand loyalty at the same time.
The brand encourages "Luluheads" (a coin termed by their PR person) to come together as a community through in-store yoga classes and fitness camps, helping fitness and health-minded individuals come together while re-iterating their preference for the brand. All this ties into what Lululemon has captured with its athleisurewear- buying into their brand is part of an aspirational experience to lead and live a healthier life, much more than just buying yoga pants. They are not selling fun gym clothes; they are selling transformation – empowerment and authentic community. They set out to define their organization as more than a clothing company, and now look at the loyalty and following they have.
Here are three ways to build brand loyalty
Identify your story. Every brand has a story, but it's up to you to define how it is being told, how your team is communicating and articulating the story. How can your patients identify and connect with it? Make it authentic, make it original. If you aren't sure what your current story is.. do some quick research, surveys and define your brand positioning to better help identify your brand's story.
Map your customer journey. Do you know how your patients interact with your current brand? Mapping out the interactions has revealed gaps and allows for more effective engagement and loyalty. Better understanding all the touchpoints and interactions with your brand will help make process improvements to the customer experience. Consider creating a UX vision statement for your perfect patient persona. For other tips, take a look at my post: Waiting room ideas to improve Patient Experience. 
Create Brand Loyalty Indicators. Look for opportunities to create and reinforce positive experiences with your brand. How are patients sharing their experiences online, offline, etc..? How are they feeling and expressing their feelings of connection as they receive their care? Find ways to establish KPI's and adjust as needed. Core metrics to include sentiment drivers, brand passion, social mood, brand attributes, net promoter scores and more to help marketers understand how their brand fares as it relates to customer experience and ultimately, brand loyalty.
Do you know what the data says about your company? Is your brand story resonating? Have you dug into the data to truly see how patients feel about your brand and what the experience is with your company?
If you can't answer these questions, I can help. I'm here to help you understand what your data says and give you a deep dive into the patient's opinions. The path to brand loyalty starts with understanding consumer perception and developing an effective category of one.  In the meantime, I hope Three ways to build brand loyalty will help your healthcare and wellness organization rise to the top.
---
---