3 tips for creating consistent brand communication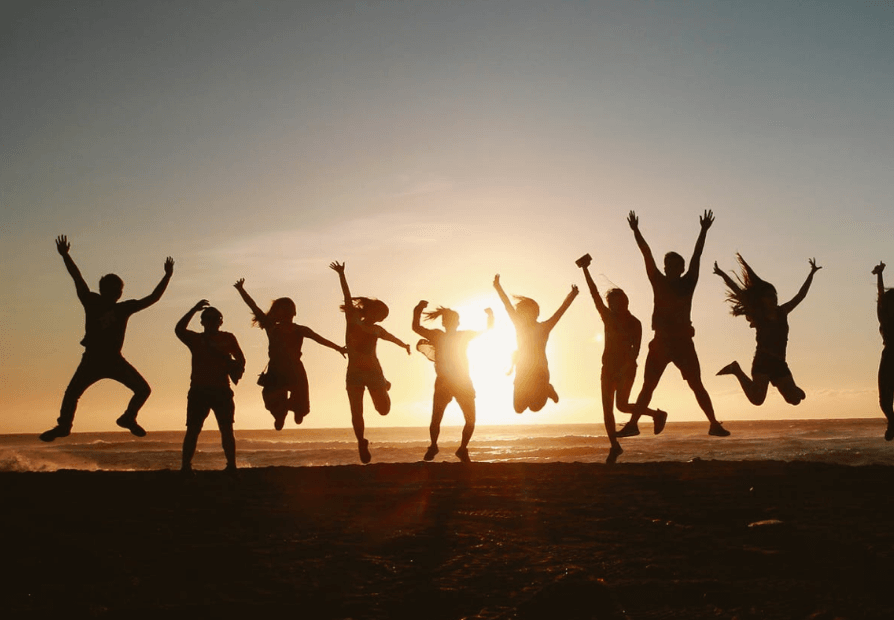 Did you know that the average revenue increase attributed to always presenting the brand consistency is 23% according to Lucidpress.
When building a brand it's crucial to have cohesive, consistent brand language that everyone in the office uses with each other and customers. This helps team members and leaders authentically live the brand thus creating more revenue and long-term growth. Developing the proper words and tone to reinforce the brand starts with rallying all team members and leaders around a purpose, then bringing them through a process on how to leverage the proper words to convey the brand more clearly.
Following the team workshop, a brand communication style guide is quickly put into practice to align our thoughts and ideas with action.
How important is brand communication?
Communication is important in life as well as where we work – Just as a great brand starts within – with you and all your roles.
The difference between "Hi, how are you?" and "HI HOW ARE YOU?" is quite different. The difference between "Hey how's it going?" and "Good Afternoon, How are you?" is startling. Our uses of language between what we send and our tone when we speak communicate subliminal and cultural messages. Lowercase words give us the impression of talking normal, while uppercase usage of language gives us the impression that the voice is elevated to some extent. The connotation of words used to answer the phone or greet someone at the desk can tell a story about your brand that you weren't even aware of.
The person on the receiving end hears the emotion behind everything that is said.  We are all intuitive. We can sense when someone is using a tone that makes us feel uncomfortable even though we might not mean too. Leveraging a communication style guide and workshop can help bring awareness to the team as a whole, to better serve one another, create better customer relationships, and outcomes for the organization as a whole.
The emotions and associations of the brand are influenced by using certain words. The brand is the foundation of what you say and how you say it.
Words like childish have a negative connotation compared to childlike which isn't negative but could be taken positively or negatively. Youthful is a positive word in general. But all three words by definition mean the same thing. How often do we hear Dove Brand speak about youthful skin products? You will never hear them say "childish" skin products.
It's not the meaning of the word that determines if it's positive or negativity –  it's our associations.
Brands work the same way. That's why we choose some brands over others.  Some words are used positively and others are used negatives to express emotion and we will decide which words we want to use as a practice to convey our brand correctly.
What is the communication style guide?
Let me explain it this way. How many people have been in a show? Or acted? Think of your brand as a character and your team members and leaders are all the actors – you need to know how to get into the part. Your communication style guidelines are their script and stage direction.
There's a big difference between knowing something conceptually or having an idea in your head, and having a documented strategy. That is why it's important to formalize it.
It guides how we talk to the customers, to each other inside the office and outside, the words we put up on the walls, technology interactions, interviews, text messages, answering the phone, and any other touchpoints you might have. The guide is a list of words we use and don't use in all communication efforts, marketing, advertising so that everything we say has the same cadence.
Why is having consistent communication important in your culture?
Consistency is memorable
As you aim to deliver great experiences for your customers, giving them a consistent encounter can help build loyalty. Think of MailChimp or firefox. They didn't just pick default text, they created a voice to fit their brand and culture.
A central reference point – keep us all moving in the same direction
These guidelines can be helpful as a central reference to keep the overall voice consistent. Establishing brand voice guidelines ensures consistency and reinforces who we are (no matter where customers find us).
Growth
As you grow it gives new partners an on-boarding process. Equipping any new partner or team member with these tools will help streamline the process. 
For example a recent client I brought through the workshop learned by doing this exercise – similar to you they help people at their most vulnerable and after completing the list of words used, they were able to share it with new hires and  volunteers so that it insured they will never hurt the feelings of the people they help. This is crucial to the success of the brand and reputation of the organization as a whole.
Click here to read about 3 tips for building your organization's brand through communication! 
Revisit your brand personality, purpose, and target audiences.
In order to have an effective communication guide, you need to get very clear on all of these pillars, collectively. Without these tools working together on your community guide and workshop will be challenging and what was supposed to be fun team-building exercise turns into a dizzying nightmare quickly. See my other blog posts on how to discover your brand personality and uncover your purpose. You will need to use these as a center point to creating the proper words and phrases for your guide and workshop.
Establish your audience focus.


Your brand has only one voice, our personality words dictate that voice. However, our tone and words we use may change depending on context or who we are speaking to.  For example, we would speak differently to someone with a complaint, then we would to someone who has just discovered our brand. For example, Help and Support content may be more 'direct' where research content might be more 'insightful'. Or maybe your voice or tone with your referral patterns vary slightly from your customer interactions.

When choosing your words/phrases and tone be careful not to overwhelm the team here, it's best to have a structured approach to developing the words and phrases based on specific criteria. 
Ask yourself and the team questions like:


Why was that a word that we want to use, and why wouldn't it be a word we would use.

How did this word, phrase or tonality impact the current recipient or relationship?

Which pillar of the brand did you use? 

What type of communication was it? Personal, professional, casual, very serious vs light-hearted, or long-winded vs short and direct?
Building a strong communication style guide and including your team in the process will have long-term results. There is a specific communication workshop and guide process I bring teams through. I would love to hear how I could help you and your team communicate their full branding potential. 
Check out a client testimonial in reference to their experience with their Communication Workshop and style guide success of a 39% increase in brand comprehension and consistency of communication.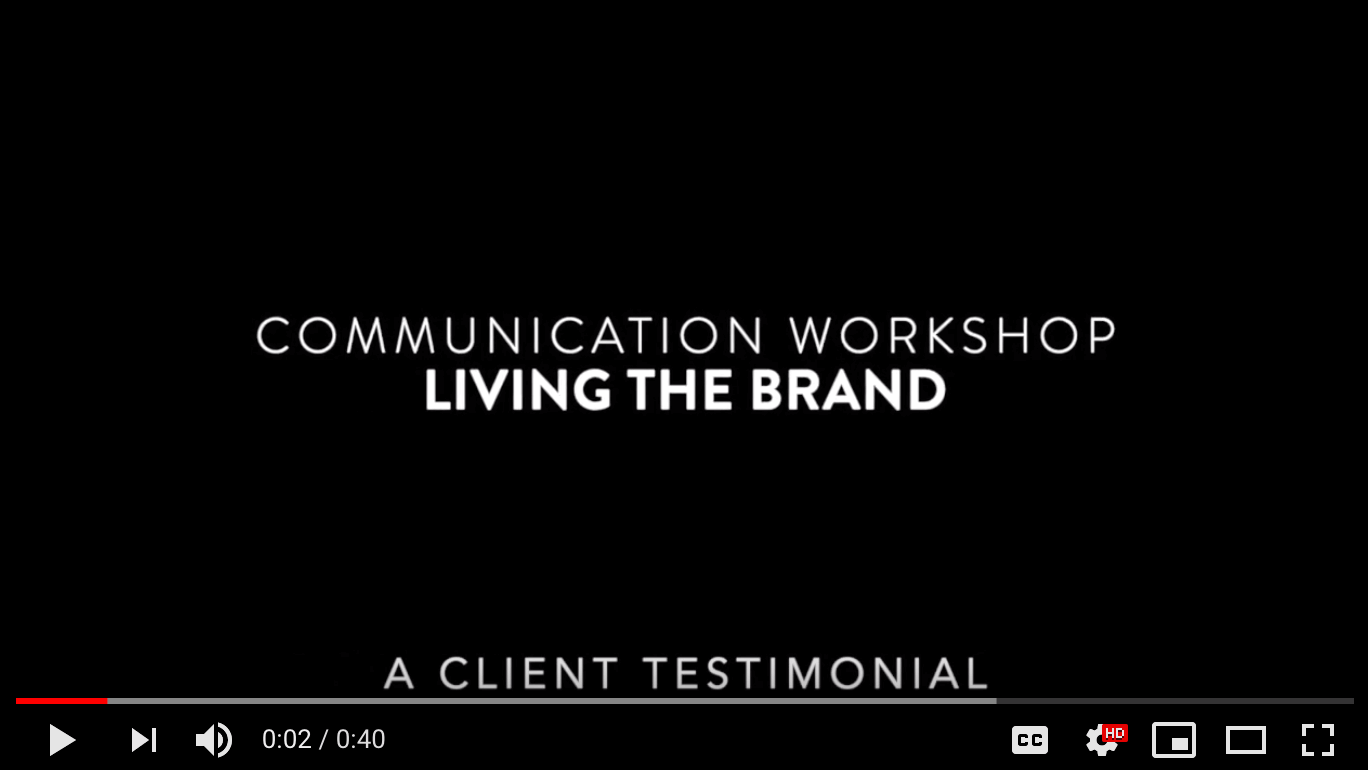 ---
---