Social Media and Company Culture: How to Show the Best of Your Business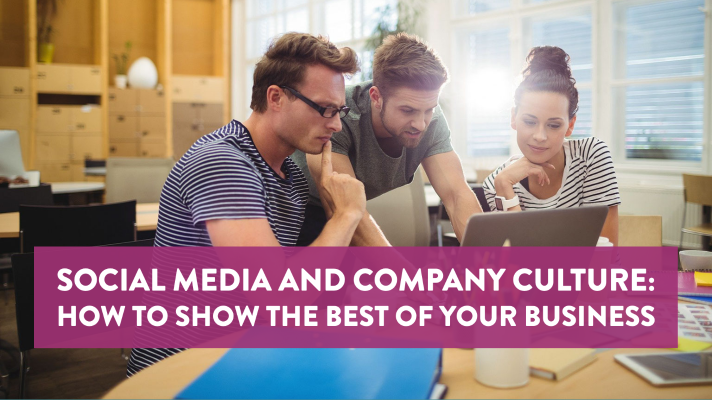 Around 89% of marketers say that brand awareness is their top goal. Arguably, one of the best ways to boost your brand's visibility and reputation is by establishing and maintaining a social media presence.
In 2020, being active on social media is no longer an option; it's a necessity. Even if you don't feel the majority of your customers will find you through a platform like Instagram or Facebook, it's important that your company updates often and is easy to find.
Not only can this be a good way to promote new products and services, but you can also make personal connections with your audience. Any fractional CMO or marketing executive will know the value of this direct line to your customer. And even if you aren't actively plugging new offerings, you can still use social media to great effect when it comes time to show off your incredible company culture.
The bottom line is that consumers want to know who you are and why they should care about your brand. By providing them with a sneak peek into your company, you can make all the difference when it comes time for a prospect to choose between you and a competitor. Let's take a closer look at why it makes sense to share more about your company's culture, as well as the kind of content your outsourced CMO would suggest you highlight.
Why Share Anything About Your Company's Culture on Social Media?
Before we get into the kind of posts your fractional CMO might suggest, let's briefly discuss why you should share anything pertaining to your company culture at all.
As I hinted above, one of the main reasons that anyone who offers marketing consulting services would suggest sharing this information on social media is to build trust and to humanize your company. Consumers might not realize exactly who's behind the screen, so sharing important moments can allow you to build connections and to show why you're deserving of their trust. If they can associate your big brand with individual faces and names, they'll be more likely to forge an emotional connection that extends beyond your physical offerings.
Another good reason to share aspects of your company culture pertains to recruitment. Whether you're currently looking to hire or you're hoping to grow even more in the future, this is actually a great investment for your company. Most candidates will scope out a potential employer on social media before they ever apply or go in for an interview to determine the kind of culture they might expect. If you can highlight the positives of your brand and the stellar work environment, you could edge out the competition and manage to obtain top talent on a consistent basis.
What Should You Share (Or Not Share)?
Any fractional CMO worth their salt knows that a business needs to share more on social media than just promotions. But what exactly should you share (or not share) in regards to your culture?
First, you should share high-quality photos and videos. Even if your business isn't inherently visual, these platforms and their users are. Whether it's behind-the-scenes footage or complex interviews with staff members, remember that the visuals come first here. However, you shouldn't rely on stock images. Infographics and bad stock photos simply won't cut it. Your images should give an authentic view of what your company is really like.
On that note, you should also put your employees at the center of it all. Repost the content they've captured during work events, show off their accomplishments, and give followers an exclusive look into the daily lives of your workers. Just be wary of oversharing, especially during out-of-office get-togethers. While you should definitely have a strategy, don't forget that your staff is what makes it all work.
What If You Need Help With Your Social Media Marketing?
Fractional CMOs know there's a lot more to social media marketing than what's listed here. If you need help developing or executing your marketing strategy, it may be time to outsource CMO services. For more, please get in touch today.
---
---