Social Media Marketing Mistakes Your Brand Should Avoid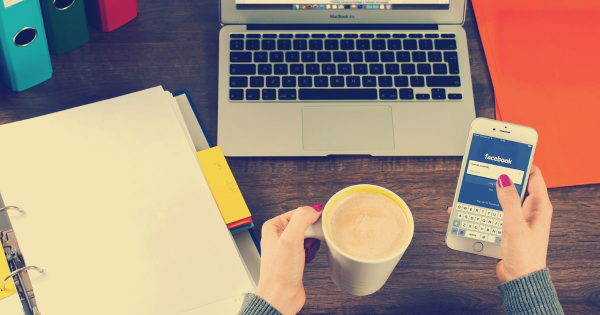 As any brand marketing specialist will tell you, social media is an extremely powerful tool for virtually any business. Connecting with new audiences on these platforms can be a great way to grow your brand visibility, engage future customers, and drive traffic to your website. But in order to be truly successful on social media, you need to keep your branding at the center of it all — and avoid these marketing mistakes.
Posting Without a Brand Strategy
One of the most prevalent (and most deadly) mistakes made by businesses on social media is posting without any kind of larger brand strategy. Think of your social media channels as an extension of your site and all of your other marketing materials; if they aren't aligned with your goals or your brand's mission, that's going to be confusing to customers and won't translate into success.
To avoid that disjointed feeling, it's recommended that businesses work with brand strategy consultants to develop a cohesive brand strategy that can extend to social media. You may even want to consider bringing on a fractional CMO to guide your marketing and sales team in regards to social media to ensure that every single post is planned out and supports the brand vision.
Using Stock or Low-Quality Images
Around 78% of marketers believe that custom content is where the industry is headed — and social media provides a great opportunity for content creation. But because many of these platforms are highly visual in nature, you have to prioritize the use of high-quality and original images.
As far as brand strategy is concerned, using a bunch of stock images or low-quality photos won't cut it in any aspect of your marketing. That's certainly true on social media, as users will quickly develop a negative perception of your business if you fail to engage them based on images alone. If you want to increase your engagement and your brand perception, you should seek our brand strategy consulting services that can provide you with dynamic images to use that make sense for your business.
Exhibiting an Inconsistent Brand Voice
The most successful brands on social media know exactly who they are and have no trouble expressing it through their unique voice. Understanding your brand's values and archetype can point you in the right direction for developing your voice. Once you understand the characteristics of your brand voice, you can create a guide that will allow your marketing team to tap into that voice consistently (even when more than one person is handling content creation). But it ultimately all starts with that initial brand strategy. And until you flesh out all of those details about what makes your brand special and what your brand does well, you run the risk of confusing your audience with each new post. Followers want to know what to expect with a brand — and they won't keep coming back if they think you're having an identity crisis.
Forgetting to Engage With Your Audience
Social media provides a major opportunity for you to connect directly with your audience, so don't squander that chance by ignoring comments, direct messages, and follows. When someone comments on a post, be sure to like their comment and reply back. If someone sends a direct message or replies to one of your Instagram stories, don't leave them on read. And if someone expresses a concern or complaint, never delete their comments, ignore them, or attack them in return. Part of working with a brand strategy professional or fractional CMO may involve learning how to respond to customer comments in a way that aligns with your brand's values. In many ways, how you engage with followers will matter just as much as what you post!
While there are a number of other social media mistakes that brands are inclined to make (like being too promotional or failing to utilize analytic tools), these are some of the most frequent offenses that can damage your brand. Before you dive head-first into social media, businesses must develop a clear strategy for their brand marketing to avoid these mistakes. For more information on how I can help, please get in touch today.
---
---